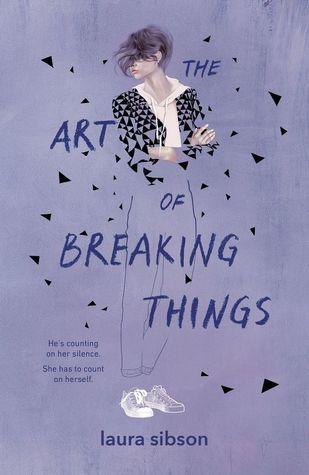 The Art of Breaking Things
About This Book
In the tradition of Laurie Halse Anderson and Sara Zarr, one girl embraces the power of her voice: rules are meant to be broken and she won't stay silent.
Seventeen-year-old Skye has her sights set on one thing: getting the heck out of Dodge. Art school is her ticket out and she's already been accepted to her first choice, MICA. All she has to do is survive her senior year, not get too drunk at parties, and be there for her little sister, Emma. Sure, she's usually battling a hangover when she drives to pick Emma up, but she has everything under control. Until he returns.
When her mom's ex-boyfriend slithers his way back into her family, it's all Skye can do to keep the walls of her world from crumbling. Her family has no idea Skye has been guarding a dark secret about her past–about him–and she never thought she would have to face him again. She knows she has to get away from him at all costs. But how can she abandon Emma? Skye's heart is torn between escaping the man who hurt her years ago and protecting her loved ones from the monster in their midst. Running away from her fears isn't an option. To save her sister–and herself–she'll have to break all the rules.