Pickup Locker
The East Brunswick Public Library's 24-Hour Pickup Locker System allows patrons from all LMxAC libraries the flexibility to pick up book and media holds 24 hours a day, 7 days a week. Lendable Kits are not eligible for locker pickup.
Pickup Locker Requirements
A valid email must be on file to use the pickup locker.
Your account must be in good standing (i.e. not blocked due to unpaid fees or lost materials) to use the pickup locker.
Items in the locker must be picked up within 5 days.
Returns will not be accepted in the pickup locker. You must use designated book drops to return all materials.
How to Use the Pickup Locker
Place Item(s) on Hold
a. Place item(s) on hold by using the online library catalog, LMxPRESS PLUS library app or by calling the library.
b. To place a hold by phone, call 732-390-6767 for adult materials or 732-390-6789 for children/teen materials. Simply inform the staff you would like to do a locker pickup.
c. If you are using the online catalog or the LMxPRESS PLUS app, select East Brunswick 24-Hour Locker from the Pickup Library drop down menu.
Wait for Email Notification
a. When your item is available for pick up, you will receive an email from Package Concierge with a six-digit code and scannable barcode.
b. Please plan to pick up your items as soon as possible. Items are checked out to your library card on the date they become available for pick up.
Pick up Items
a. At the locker kiosk, scan the barcode in your email notification or using the kiosk touchscreen select "TYPE" and enter the six-digit pickup code to open your assigned locker. Do not scan your library card.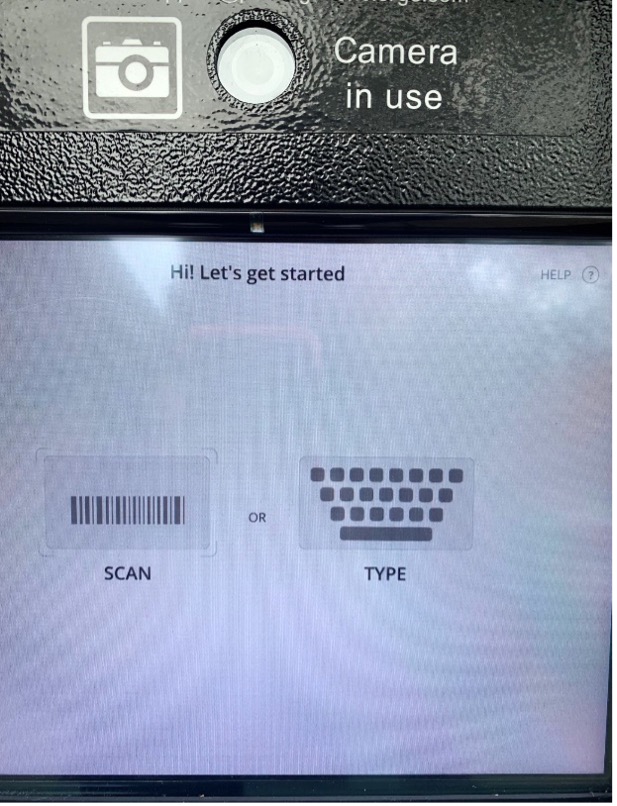 b. Locker reservations expire in 5 days. Items not picked up within 5 days will be removed from the locker, checked in, and returned to their original location.