Telescope Kit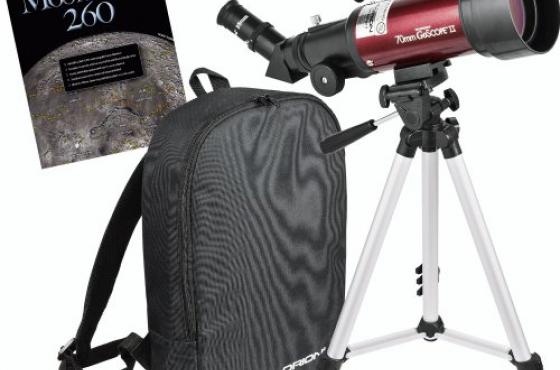 Description
These two telescopes are perfect for introducing children and families to the basics of astronomy and stargazing.
Each kit comes with a telescope equipped with a 70mm lens and easiy-to-set-up tripod. Best of all, everything is packed in a lightweight travel backpack. We have also included two books to help you get started. 
Item List:
70mm telescope
Tripod
Backpack
Total Replacement Cost: $100
To place a hold on this kit, click the Book It! button above.  You will receive a notification when your kit is ready to be picked up! 
Additional Resources
How to Set Up: