Rainbow Loom Kit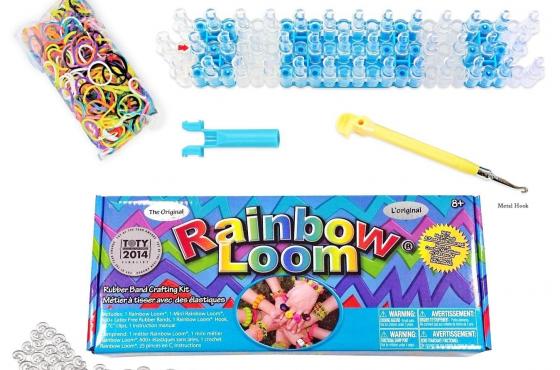 Description
The EBCreate Rainbow Loom Kit includes: 
1 Rainbow Loom
1 Mini Rainbow Loom
1 Hook
Rainbow Loom cardboard box with plastic liner
Rainbow Loom instruction manual
Quart-sized zip-top bag with rubber bands in assorted colors
Metal case with C-clips and S-clips
Book: Rubber Band Jewelry
Book: Beyond the Bracelet
Sterilite ClearView Latch 15-quart container
You may use as many of the bands and clips as you would like.
Total replacement value of kit: $45
Library Resources
Looking for more books with instructions or projects? 
You can search the library's catalog for more titles!  Click here and enter rainbow loom in the search box on the upper right.  You can also try searching for rubber band jewelry.  
Click here to view materials available through the library's subscription to Hoopla Digital.
If you need assistance with searching the library's catalog or placing holds on items, or with accessing Hoopla Digital, please drop by the library or call the Youth Services Desk at 732-390-6789.
Online Resources
There are many great resources online.  Browse the sites below for some new ideas!
YouTube (search for rainbow loom)
To place a hold on this kit, click the Book It! button above.  You will receive a notification when your kit is ready to be picked up!