Make EBPL Your New Year's Resolution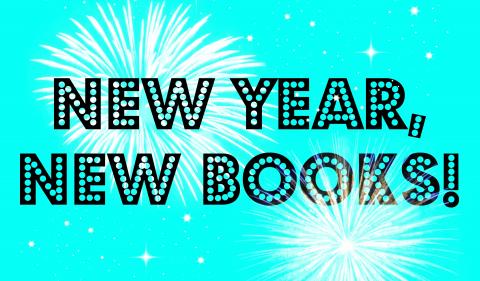 With the New Year upon us, everyone is making New Year's Resolutions. East Brunswick Public Library has tons of materials to help you with your goals, whether it be to get in shape, learn a new language or even write your first novel. To help kick off 2022, we put together some accomplishments for everyone that you can achieve at the library!
1. BE MORE CREATIVE
Thanks to our new EB Create maker space, the library provides you with access to cutting-edge tools. Whether you want to produce a video in front of a green screen, record a podcast or song, or check out a GoPro for your vacation, you can do this with your East Brunswick Public Library card. Learn more about EB Create, our lendable kits and more!
2. USE HOOPLA ON YOUR TV
For the past year, East Brunswick Public Library customers have been enjoying ebooks, graphic novels and music from the streaming media service hoopla digital. Did you know that you can also watch movies and television shows as well? Better yet, you can stream video from hoopla to your Apple TV, Chromecast, Amazon Fire and Roku enabled television sets. Read "Using hoopla on your TV" for the latest instructions on how to get started.
3. GET YOUR PASSPORT
Let 2018 be the year you finally travel abroad! But to do that you will need a passport. East Brunswick Public Library is an officially-designated passport application acceptance facility with passport processing hours set for your convenience and free parking. Learn more about the library's passport services.
4. FIND HOMEWORK HELP
If your homework--whether you are in the second grade or in college--is stressing you out, we are here to help! The library provides online tutoring through Tutor.com to assist you with live experts and study resources. Tutor.com isn't just for students; the service also offers resume writing assistance! Click here to get started.
5. GO TO THE MUSEUM
Did you know that East Brunswick Public Library has a museum pass program? You can reserve museum passes, giving you free admission to places like the Academy of Natural Sciences, Grounds for Sculpture, the Guggenheim and even Insectropolis. Special thanks to the Friends of the Library for sponsoring this service. Click here for more information.
6. BE OUR FRIEND
East Brunswick Public Library has the best friends! Our Friends of the Library group is an enthusiastic and generous supporter of our library. Chances are if you have ever attended a children's program, viewed a film, seen a well-known author, learned a new skill, or enjoyed a concert at the library, the Friends were