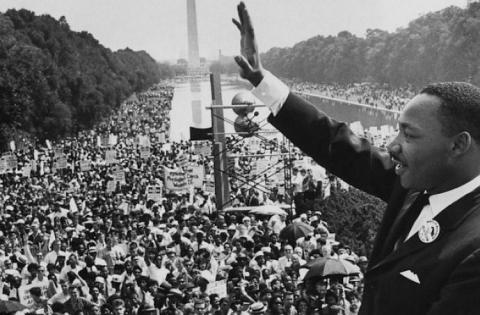 "Life's most persistent and urgent question is, 'What are you doing for others?'' – Dr. Martin Luther King Jr.
This Monday we celebrate Dr. King along with the ideals of civil rights and nonviolent social activism that he embodied.  From leading the Montgomery bus boycott to organizing the 1963 protests in Birmingham and the March on Washington, King established himself as extraordinarily potent force for justice and peace.  Let's take a look at activists who are continuing his legacy in modern society.
The New Jim Crow: Mass Incarceration in the Age of Colorblindness by Michelle Alexander
As a former civil rights lawyer and current professor of law, Alexander offers a scathing critique of how the U.S. criminal justice system tramples communities of color from an insightful scholarly perspective. 
Behind the Beautiful Forevers: Life, Death, and Hope in a Mumbai Undercity by Katherine Boo 
Winner of the National Book Award, Boo's wonderful reporting emboldens this account of vast economic inequality and suppressed tensions over religion, caste, and power. 
I Am Malala by Malala Yousafzai
Told with incredible grace and resolve, Malala recounts the events leading to her near death and speaks of the need for peaceful protest, the way in which global terrorism has upended her family, and the critical importance of education.
Nickel and Dimed: On (Not) Getting By in America by Barbara Ehrenreich
In this shrewd critique of economic inequality, Ehrenreich examines the trials and tribulations of working for lower wages, revealing the anxieties frustrations of those work these so-called "unskilled" positions.
March (series) by John Lewis
U.S. Congressman John Lewis penned this graphic novel trilogy about the Civil Rights Movement that covers his days battling segregation as a student to the historic march from Selma to Montgomery.