Books from Our Favorite Irish Authors, In Honor of St. Patrick's Day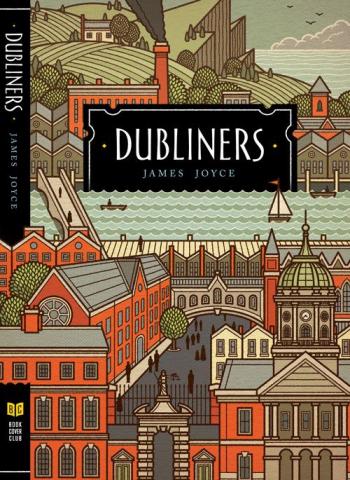 Although James Joyce spent most of his adult life abroad, he noted that, "I always write about Dublin, because if I can get to the heart of Dublin, I can get to the heart of all the cities of the world."  This is most evident in his short story collection Dubliners, a series of writings that evoke the essential experiences of being Irish.  The library also has copies of A Portrait of the Artist as a Young Man and Ulysses, Joyce's coming-of-age novel and literary masterwork. 
While it gained greater attention for its 2015 Best Picture nomination, Room is a captivating novel about a mother and child trying to escape from captivity written by Emma Donoghue.  Her latest novel is The Wonder, a powerful psychological thriller centering on a nurse who travels to a small Irish village to observe a supposed miracle-a girl who has survived months without food. 
Another literary gem turned Best Picture nominated film is Colm Toibin's Brooklyn, a wonderfully complicated love triangle that begins with an Irish girl travelling to the United States during World War II.  The novel moves beyond the parameters of good and bad characters, instead choosing to focus on slice-of-life storytelling and a vivid portrait of mid-20th century New York. 
Tana French's The Trespasser is further evidence that she has mastered the suspenseful detective novel.  This is the latest addition to the Dublin Murder Squad series, a gritty rendering of a no-nonsense city that began with 2008's In the Woods.